Bacon, Lettuce and Summer Peach Sandwich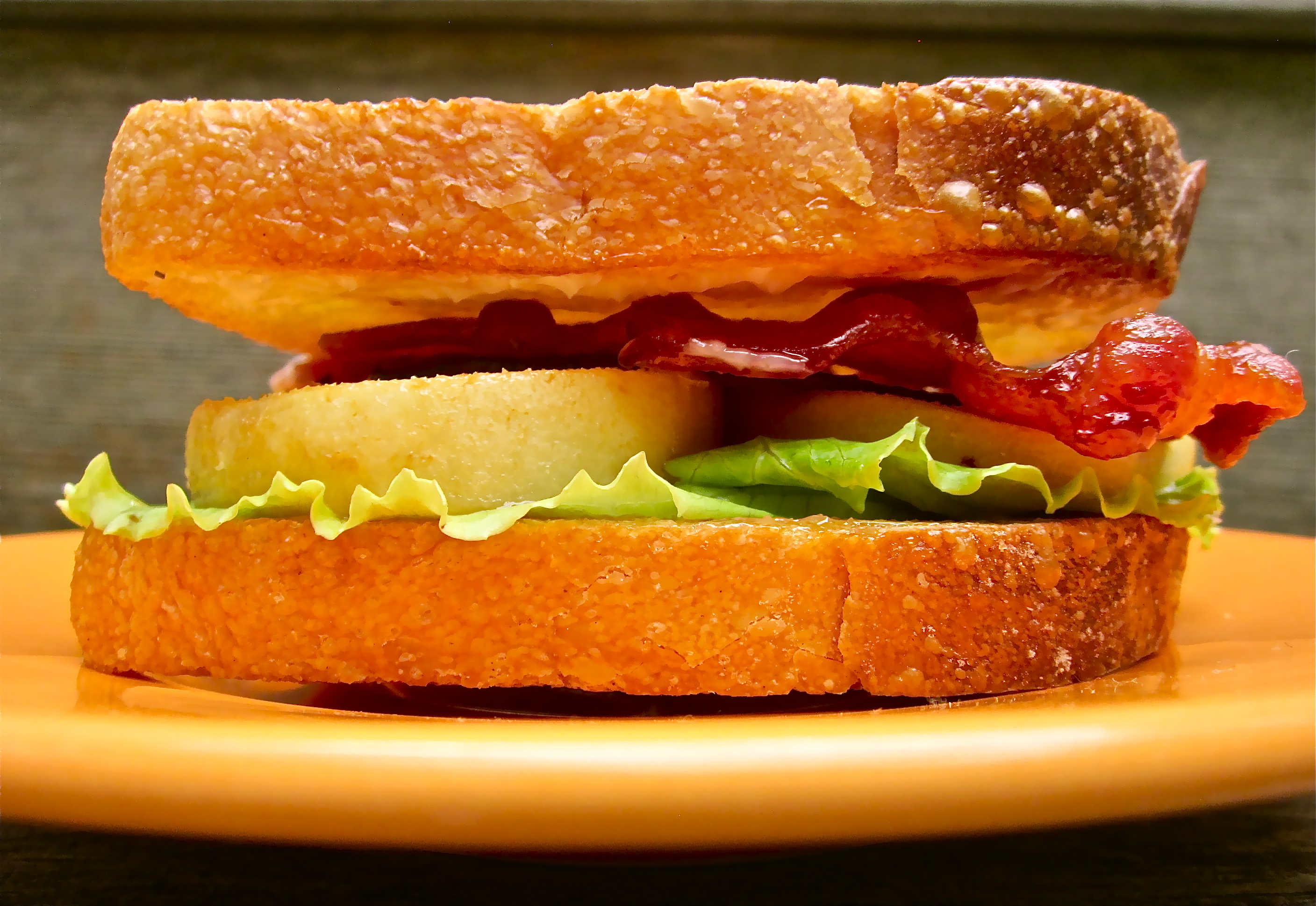 This week's sammie: BLP
A peachy sandwich. With bacon. Think BLT, with a twist.
For each sandwich:
2 slices toasted sandwich bread
2 slices thick-cut bacon
I small to medium-size ripe peach, washed, sliced into rounds
1 tsp. honey
pinch of salt
dash of hot sauce (e.g Rooster's Rocket Fuel)
1 Tbs. Hellmann's mayonnaise, or homemade
2 large lettuce leaves
Preheat oven to 400F. Line a small baking tray with parchment or foil. Arrange bacon on tray and roast, turning once, until bacon is almost done – about 15 minutes. Meanwhile halve peach, remove stone, and cut into rounds about 1/3 inch thick. Peel skin from each peach slice. with the help of a paring knife if necessary. When bacon is close to ready, add peach slices to baking tray. Brush peaches with honey mixed with a pinch of salt and a dash of hot sauce. Slide tray back into hot oven for another 5 minutes or so, keeping an eye on things. Remove peach slices when warm – the brief kiss of heat will have softened them slightly. Cook bacon until it's brown and crispy.
Spread mayo on two slices of toasted bread. Load one slice with lettuce, peach, and bacon, cut to fit. Close sandwich. Cut in half diagonally to eat.