Corn Relish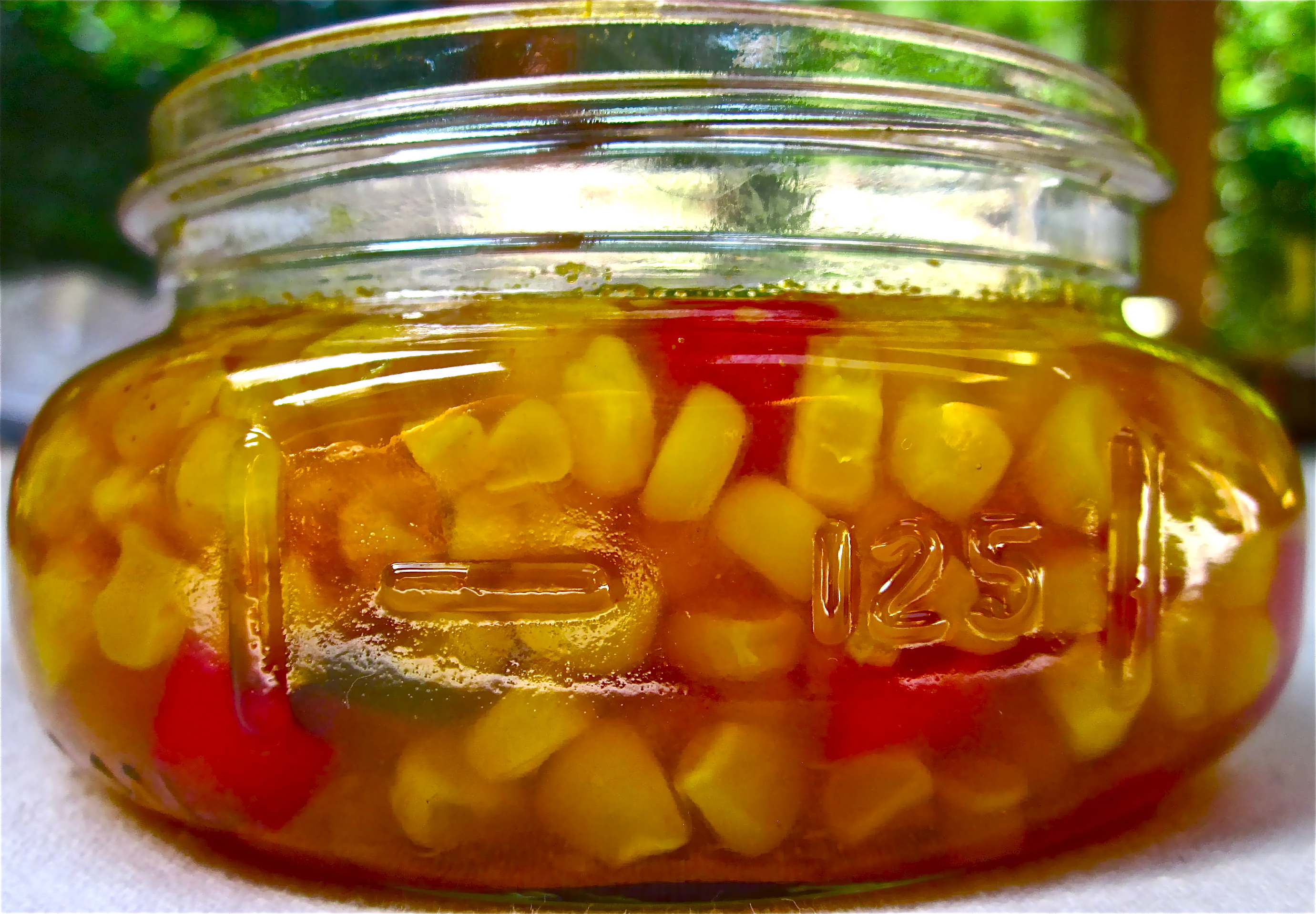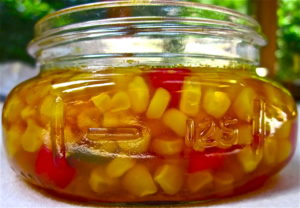 Quick pickles are a great solution for an overabundance of vegetables. They can also help transform a little bit of vegetable into a pot of something delicious. What to do, for instance, with that leftover ear of corn? Here's a Waste-Not idea. Make a jar of sweet and spicy relish. It takes just over 10 minutes if your corn is raw, less if your corn's already cooked. Spoon this sunny relish onto burgers, into sandwiches, over grilled chicken or fish and, of course, hot dogs.
Corn Relish
1 large corn on the cob or 2 small ones (about 1cup kernels)
¼ cup diced red bell pepper (dice about the same size as corn kernels)
½ cup apple cider vinegar
¼ cup sugar
1 Tbs. honey
½ tsp. salt
¼ tsp. powdered turmeric
½ small jalapeno pepper, seeded, in thinly sliced rings
If you're starting with raw corn, shuck and cook it in boiling water for 3 minutes. Drain.
Stand cooked corn on its ear in a shallow soup plate and slice off kernels. You'll probably have about a cup. (A little more or less won't hurt.)  Dice sweet red bell pepper about the same size as a corn kernel, or just a bit larger.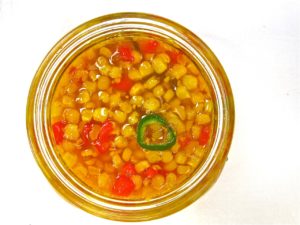 In a non-reactive pan, slowly bring vinegar, sugar, honey, salt, and turmeric to the boil. Add red pepper, then corn kernels, and reduce heat. Simmer 5 minutes, adding little rings of jalapeno pepper towards the end.
Spoon into a half-pint jar.
Cool. Cover and refrigerate for up to 2 weeks.
If you are anything like us, this little relish will be gone long before that.