Oven-cooked Strawberry Rhubarb Jam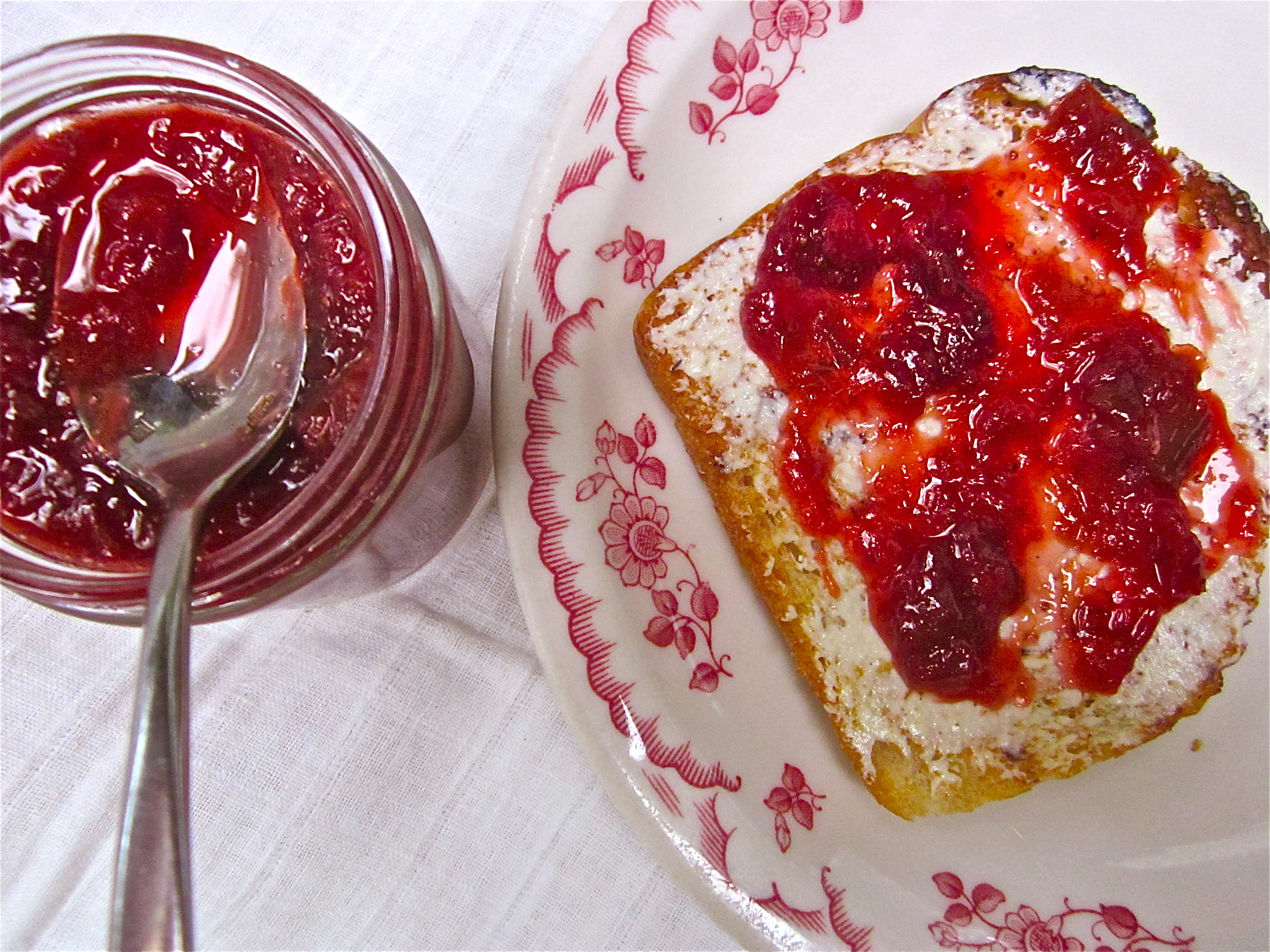 If you want to know how to make the most of local seasonal food, ask a farmer. Our local farmers waste nothing, if they can help it. So if you have extra strawberries, perhaps some that you didn't get around to eating fast enough, take a cue from Jenny Christian: make jam. Here's a really fuss-free oven-cooked version, that combines strawberries with rhubarb from the market or your garden.
Oven-cooked Strawberry Rhubarb Jam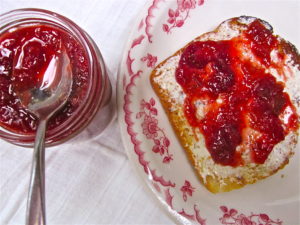 ½ lb. strawberries, rinsed, hulled and halved
1 lb. rhubarb, rinsed, trimmed, sliced into ½-inch pieces
1 cup sugar
pinch of salt
½ a small lemon
Piece of vanilla pod, or few drops of vanilla essence
Preheat oven to 350 F, and find a medium baking dish (we used an oven-proof glass dish, approx. 8 x 10.)
Stir together the strawberries, rhubarb, sugar and salt. Add a squeeze of lemon. Let sit for 10 minutes to let fruit juices run, stirring once or twice. You can do this directly in the baking dish if you're careful not to splash sugary juices up the sides. Pare or shave a couple of strips of zest from the lemon, just the outer yellow part of the peel. Add lemon zest to the fruit, along with a piece of vanilla pod (a quarter should do unless you like things very vanilla-ey) or use a few drops of decent vanilla essence.
Cook at 350 F, stirring every 20 minutes, gently mixing the top layer into the bottom, until all the fruit is very soft and juices have thickened into syrup. An hour or so should do it (bear in mind syrup will thicken some more on cooling.)
Remove dish from oven and use the back of a large spoon to stir and lightly crush the fruit into the syrup until it all comes together into a jam.
Spoon into pristinely clean jars with lids and store in the fridge. Nice as jam on toast, or (loosened with a bit of water) as a fruity topping over ice-cream. Use up in a week or so. At a pinch, you can freeze it.