Put an Egg On It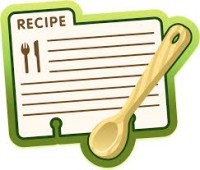 Our first recipe of the season features poached eggs. Add a poached egg and a simple sandwich becomes brunch or supper. If you suffer from fear-of-poaching, you might want to try this method. As a general rule, the fresher the egg, the easier it is to poach neatly. Older eggs with watery whites have an annoying tendency to become ragged.
Put an Egg On It
2 slices ciabatta or bias-cut baguette
1 clove garlic
1 Tbs. olive oil
2 handfuls of arugula (about 4 oz.) rinsed
salt and black pepper
2  farm-fresh eggs
soft butter, or neutral oil
For the Parmesan Cream:
3/4 cup heavy cream
1/3 cup or so finely grated Parmesan cheese, plus a tablespoon to finish
Cut 2 slices of ciabatta, or slanting slices of baguette. Grill bread on both sides.
Make Parmesan cream. Warm cream over low heat. Finely grate Parmesan – on a cheese rasp if you have one. Stir into warm cream. Cook gently to melt cheese and thicken the cream to a light coating consistency without letting it boil. Season with salt; keep warm.
Finely chop or use cheese rasp to grate garlic. Warm garlic in a frying pan with 1 tablespoon olive oil until it smells fragrant. Add arugula, drained but still wet with its rinsing water. Season with salt. Turn up heat to medium and cook, turning over leaves, until wilted and tender.
Cook the eggs. Have ready a bowl of warm water. Bring a deep sauté pan of water to a bare simmer, and add salt and a dash of vinegar. Use a ladle large enough to cradle an egg and coat the inside of the cup with butter or oil. Gently crack an egg into a shallow cup and transfer egg to the ladle. Lower ladle into the simmering water, letting a little water seep over the edges to start cooking the egg white. As the whites start setting, lower the ladle a little deeper into the water so that the egg white films over the yolk. When the egg is poached to your liking  (about 3 minutes) ease it from the ladle into the bowl of warm water. Poach the second egg.
To plate: pile warm greens onto grilled bread slices, top each one with a warm drained egg, and spoon over warm Parmesan cream. Finish with a grind of pepper and extra grated cheese.
For 2, but easily be doubled for 4.