Scape and Radish Leaf Pesto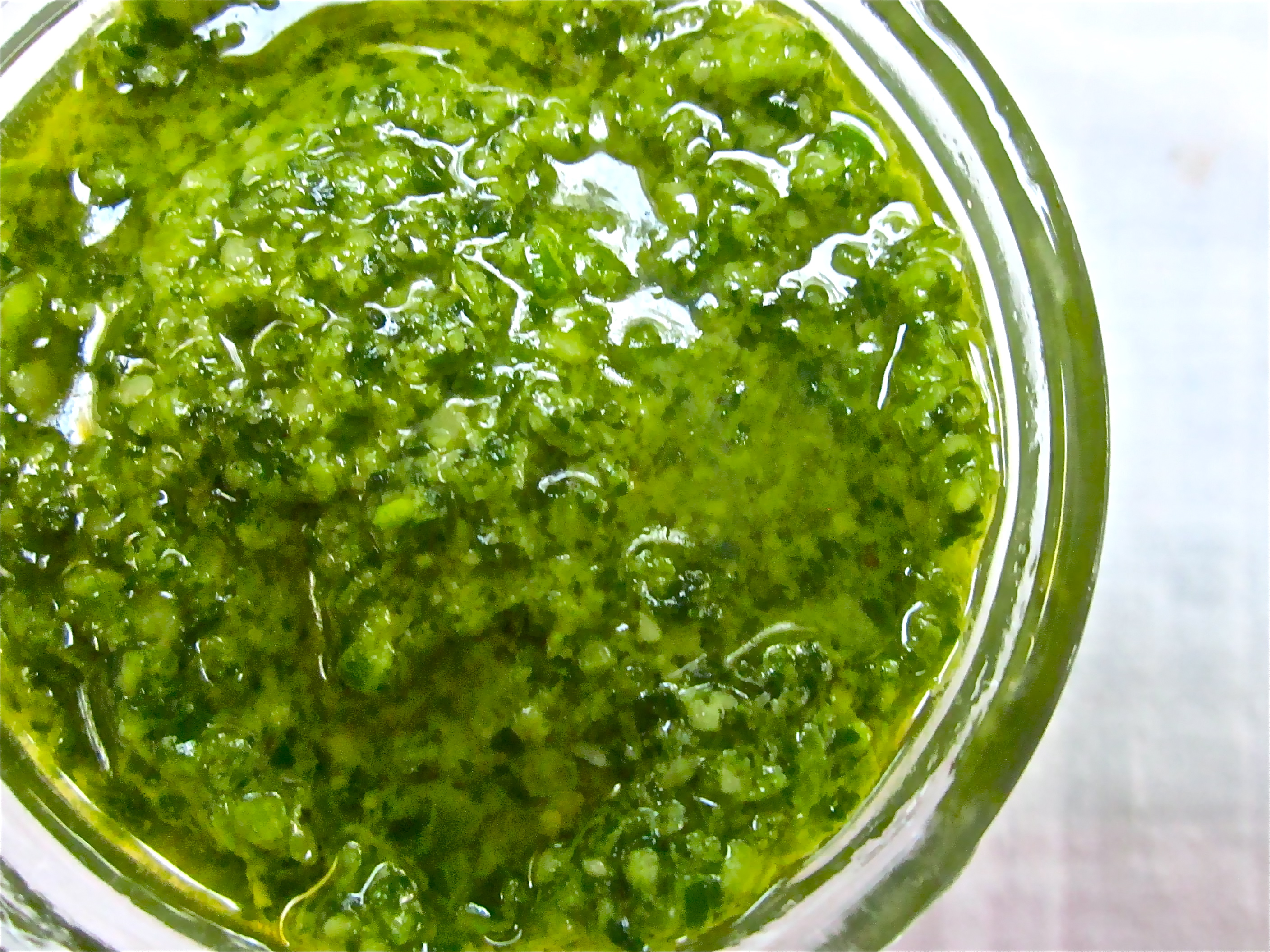 Scapes were a novelty nine years ago when our market started. Basically growers cut the scape from a garlic plant to stop it reproducing—making tiny bulbils—and thus direct its energy to the bulb fattening in the ground. Scapes were once tossed on the compost pile. Now we know they're too good to waste, delicious cooked on the grill, or roasted, or made into salad dressings and pestos.
Here's a pesto made with scapes and often overlooked radish leaves. The leaves have a nice little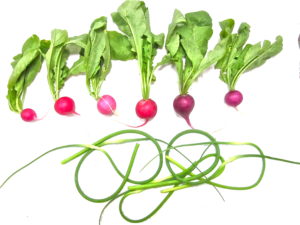 peppery kick. Look for a radish bunch with nice fresh leaves, cut the leaves off when you get home, store the leaves separately from the radishes in the fridge, and rinse them free of grit before using. It's a pesto, so you can play with proportions according to taste and ingredients at hand.
Scape and Radish Leaf Pesto
6 , tender parts only, cut into pea-size pieces
(or enough to make about ½ cup)
2 Tbs. skinned, chopped almonds
1 handful of good radish leaves, stems stripped out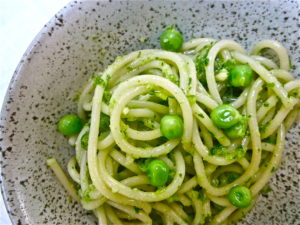 (or enough to make about 1 packed cup)
3 Tbs. or so olive oil
3 Tbs. Parmesan or Pecorino cheese
salt and pepper
Use just the tender stalk of the scapes (composting the pointy tops and tough bottoms.) Slice into pea-size pieces.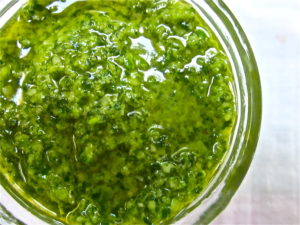 Put sliced scapes and almonds in a food processor and pulse repeatedly to chop them together; scrape down the sides of the bowl as needed.
Remove stems from radish leaves and tear leaves into the bowl. Pulse to blend them in.
Add oil gradually, pulsing between additions, until pesto has the consistency you like.
Mix in cheese, then season to taste with salt and pepper. Spoon pesto into an airtight jar, film with a thin layer of oil, close jar and store in the fridge if not using immediately.