See you Thursday, May 22!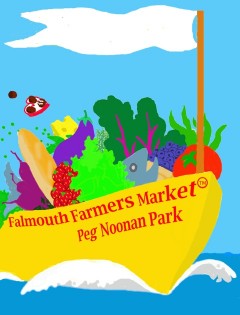 The opening bell will ring at noon as we welcome returning and new vendors as well as our beloved patrons!
Fresh vegetables, eggs, mushrooms, local cheeses, chicken, fish, breads, pickles, pestos and preserves, plants, herbs, Cape Cod sea-salt, chocolates and flowers. 
At Peg Noonan Park, on Main Street, in the heart of Falmouth. Every Thursday, with a return to more work-friendly hours, noon to six p.m. From May 22, rain or shine, through October 9.