What to expect at the July 28, 2016 market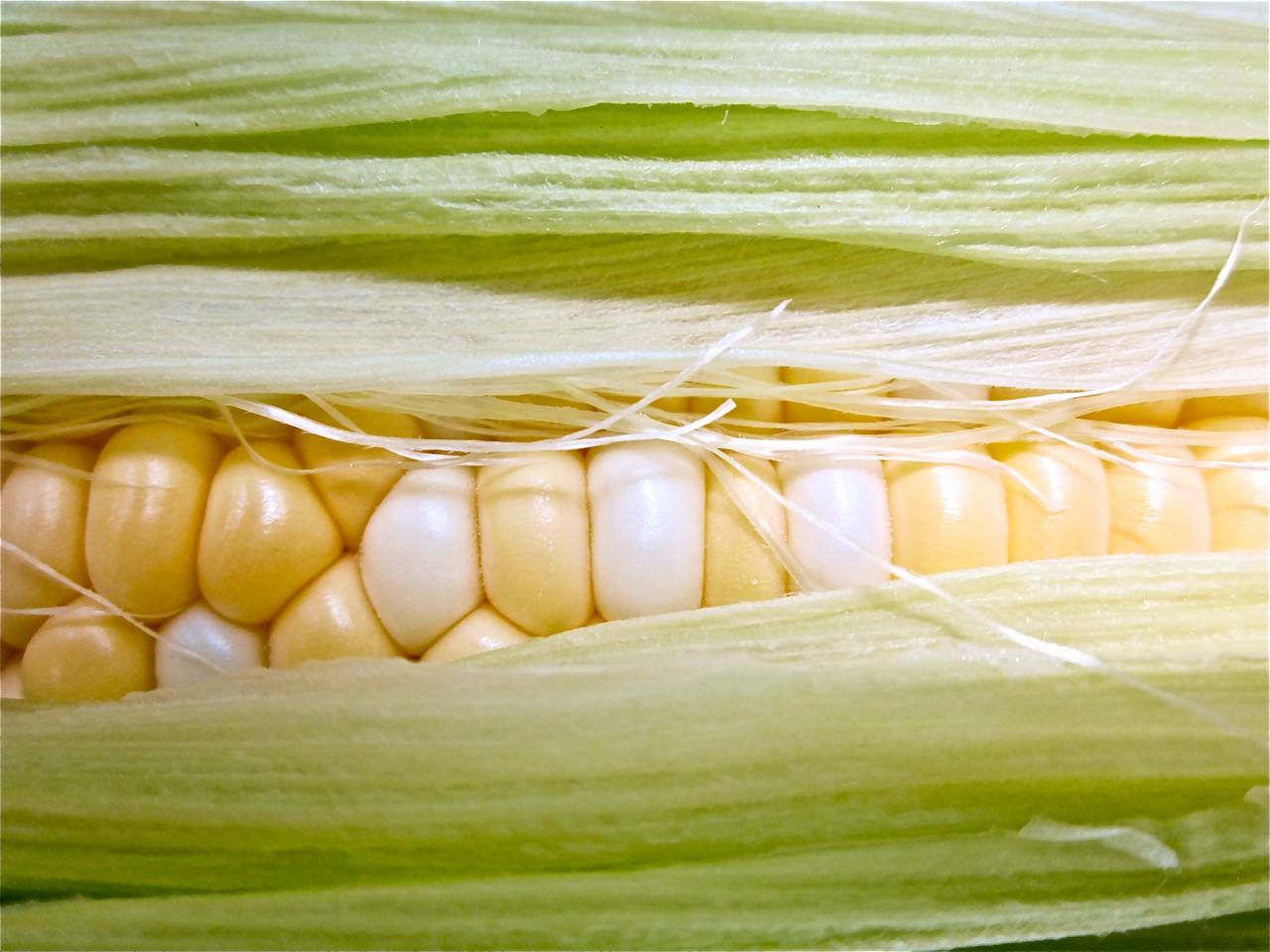 Nothing says summer like yellow sunflowers, and corn. And heat.  The heat continues, but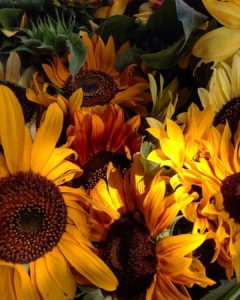 we are cool as cucumbers at our harbor market, enjoying sea-breezes and shade trees on Marine Park. Customer parking is provided in the lots adjacent to the park, and there's a sturdy wooden rack for bikes. If you're buying meat, cheese, or eggs, do remember to bring a cooler!
Activities this Thursday include:
Community composting with Compost with Me: Test your composting and recycling smarts with the Sorting Game, and learn to make a compost charm bracelet (yeah, really.) And keep bringing your food scraps—the goal is to divert 800 pounds of food waste from our landfill this year!
Falmouth Service Center: Learn about FRESH Market, school-based mobile markets, and watch a food demo at the Center's tent between 2-3 pm. This week's recipe is Veggie Pinwheels. (Donations of fresh market veg are also much appreciated and can be dropped off at the cooler under the Center's tent.)
Our market accepts SNAP and, thanks to the Woods Hole Foundation, we have a matching dollar program. To use your card, please say hello Natasha Miskovsky, the market manager, at the market information table.
You'll also find info about food-and- environment-themed movies at the Woods Hole Film Festival next week. "Seed: The Untold Story" follows seed-keepers trying to protect the world's 12,000 years of food legacy. The world premier of "Sustaining Sea Scallops," by local filmmakers Elise Hugus and Dan Cojanu, will be screened as part of "Shellfish Shorts."
In the countdown to the plastic bag ban, which starts Aug 6, we are discounting our cloth market bags. Now only $6 for our big "Rooted in Falmouth" bags! The handsome bags are printed with our turnip logo.
Here are some things you might want to haul off in your bargain bag this Thursday:
Corn (see this week's recipe) tomatoes and cherry tomatoes, peppers, eggplant.
Peaches and blueberries, early green apples.
Pork and beef, including ribeye, at the Silverbrook Farms' freezer.
Arugula, spinach, chard, a variety of kales, collards, tatsoi, good-looking broccoli, cauliflower, pea-greens, lettuces and microgreens.
Cultivated oyster and lion's mane mushrooms
A variety of carrots, radishes, several kinds of beets, small hakurei turnips, kohlrabi. Leeks, scallions, onions with their greens, this year's hard-neck garlic, including beautiful braids of garlic made by Pariah Dog Farm.
Cut herbs such as parsley, cilantro, mint, rosemary and sage.
Zucchini, summer squash, kousa, round summerballs and eightballs, and bi-colored zephyr squash.
Cucumbers, snow peas, fennel with fronds, celery heads with leaves, Italian flat beans, green and wax beans, and the first shelling beans.
All kinds of new potatoes (perfect in potato salads, or steamed and tossed with butter and parsley) from Freshfield Farm in East Falmouth.
Smoked fish, made with fish from local waters, patés, and smoked salsa from Martha's Vineyard Smokehouse.
Farm eggs.
Massachusetts cheeses: Long Lane Farm's goat cheese made fresh that morning, Great Hill Blue, Hannahbells, and Cloumage. Mozarella, burrata, Armenian string cheese, and assorted fresh pasta, plus fonduta, the new creamy cheese sauce/dip/spread from Fromage à Trois.
Pain D'Avignon breads, including an interesting olive stretch bread.
Apple-cider doughnuts,
jams and jellies,
new honey and honeycombs at Peachtree Circle's table,
maple syrup and Monomoit Wild sea-salt. Also pickles!
Herbs (and still lettuce pots and plugs) from Allen Farm;
big sunflowers, and Peachtree's beautiful gladioli and flower bouquets.
Coffee beans and beverages, chilled green juice, wines from Coastal Vineyards, Farmer Willy's ginger beer
Uncle Sam's American Ice in flavors like watermelon, lemon and mango-cayenne.
Dog-day- of-summer treats for your four-footed friends.
Community composting and activities to teach you and the kids all about the hows and whys of composting food scraps. Supported by a grant from CARE.
Corn. We'll happily eat it all summer – boiled, grilled, sometimes raw, occasionally microwaved, on the cob and off. Off the cob, corn has endless uses. Shear the cooked or raw kernels off the cob with a sharp knife. Toss kernels into salads, relishes and salsas. Tuck them into tacos. Make fritters, pancakes, corn-studded cornbread, creamy corn chowder or risotto. What to do with the leftover cobs? Waste not, want not. Make stock!