What to expect at the June 30, 2016 market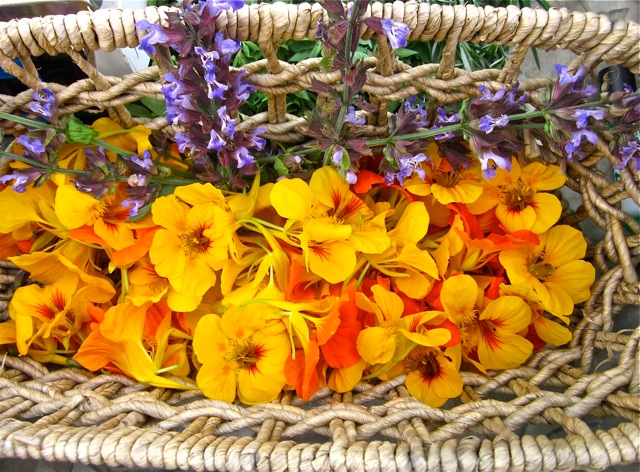 Ready for the big weekend? Load up on local. Get a holiday pie from Pies à la Mode. Look for boxes of sweet ripe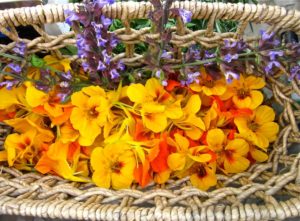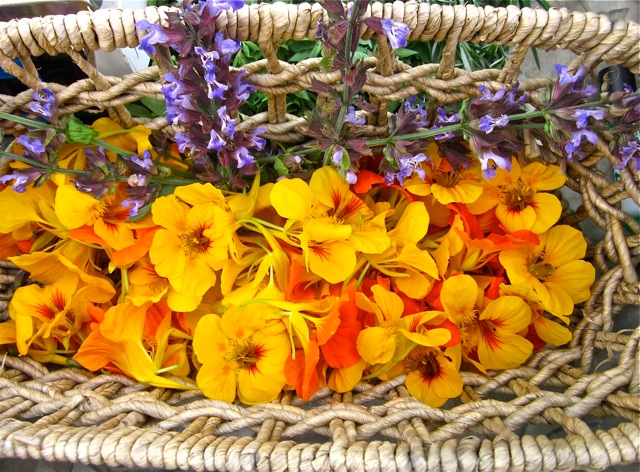 strawberries. Pick up a creamy, oozy burrata from Fromage à Trois (try a plain burrata with a pop of fresh red currants.) Fill your house with lavender's summery scent, put flowers on the table, stick a last tomato plant in that empty spot in your yard. Martha's Vineyard Smokehouse is back with smoked fish. Nobska Farms will have hot sauces and seasonings, Pedro's Salsa Picante, the new big seller, and unique, trade-marked Rooster's Eggs. Yeah, really.  Peachtree Circle Farm has huge, happy-looking lettuces, perfect for feeding a crowd. Look, too, for Lokalen a soft-neck garlic, and a good keeper. After a week their necks become pliable so you can braid them together. Remember, too, to bring your food scraps to the market for community composting.
Learn how to build a soda-bottle composter, Compost with Me's family activity of the week.
And please stop by the Falmouth Service Center tent. The service center loves donations of fresh produce, and accepts fresh groceries at Gifford Street during the week. Now, on Thursdays, you can buy a little extra at the market and put it right into the cooler at FCS's tent.
You'll be supporting our farmers and our community. Happy Fourth!
Here's what you might expect this Thursday:
Strawberries and rhubarb, while they last. Lovely jewel-like redcurrants from Silverbrook.
Arugula, spinach, chard, a variety of kales, collards, tatsoi, pea-greens, mixed lettuces, giant lettuce heads. At the other end of the spectrum: microgreens.
Beautiful cultivated oyster and lion's mane mushrooms
Radishes, turnips, several kinds of beets. Carrots, kohlrabi, onions, scallions, fresh young garlic, soft-neck garlic, curly garlic scapes, parsley, cilantro, mint, rosemary and sage.
Early greenhouse zucchini, summer squash, kousa squash, cucumbers, and even sweet peppers and tomatoes. Snap peas and snow peas, young fennel, fava beans and possibly wax beans.
Hot stuff from Nobska Farms, our local chili specialist.
Coinciding with market hours – whenever possible — fresh local fish from Capt. Willy Hatch's Machaca Charters, offered dockside at Falmouth Harbor. (Please check at our Market Information table for this week's catch.)
Farm eggs (including Rooster's Eggs.)
Massachusetts cheeses: Long Lane Farm's goat cheese made fresh that morning, Great Hill Blue, Hannahbells, and Cloumage. Mozarella, burrata, string cheese, and assorted fresh pasta, plus a new creamy cheese sauce/dip from Fromage à Trois.
Pies à la Mode fruit pies, muffins and cookies. Doughnuts, jams and jellies, honey, Monomoit Wild sea-salt and maple syrup.
Vegetable starts and herbs for backyard growers, including mixed lettuce plugs from Allen Farm, and Tina's Terrific cukes, tomatoes, peppers and squash. Pots of climbing moonflowers and morning glories, petunias, nasturtiums, the first sprays of lavender, beautiful flower bouquets—and possibly Peachtree's graceful calla lilies.
Coffee beans and beverages, juices, lemonade, wines from Coastal Vineyards and Farmer Willy's refreshing ginger beer.
Dog & cat treats for your four-footed friends.
Community composting and activities to teach you and the kids all about the hows and whys of composting food scraps. Supported by a grant from CARE.