What to expect at the July 7, 2016 market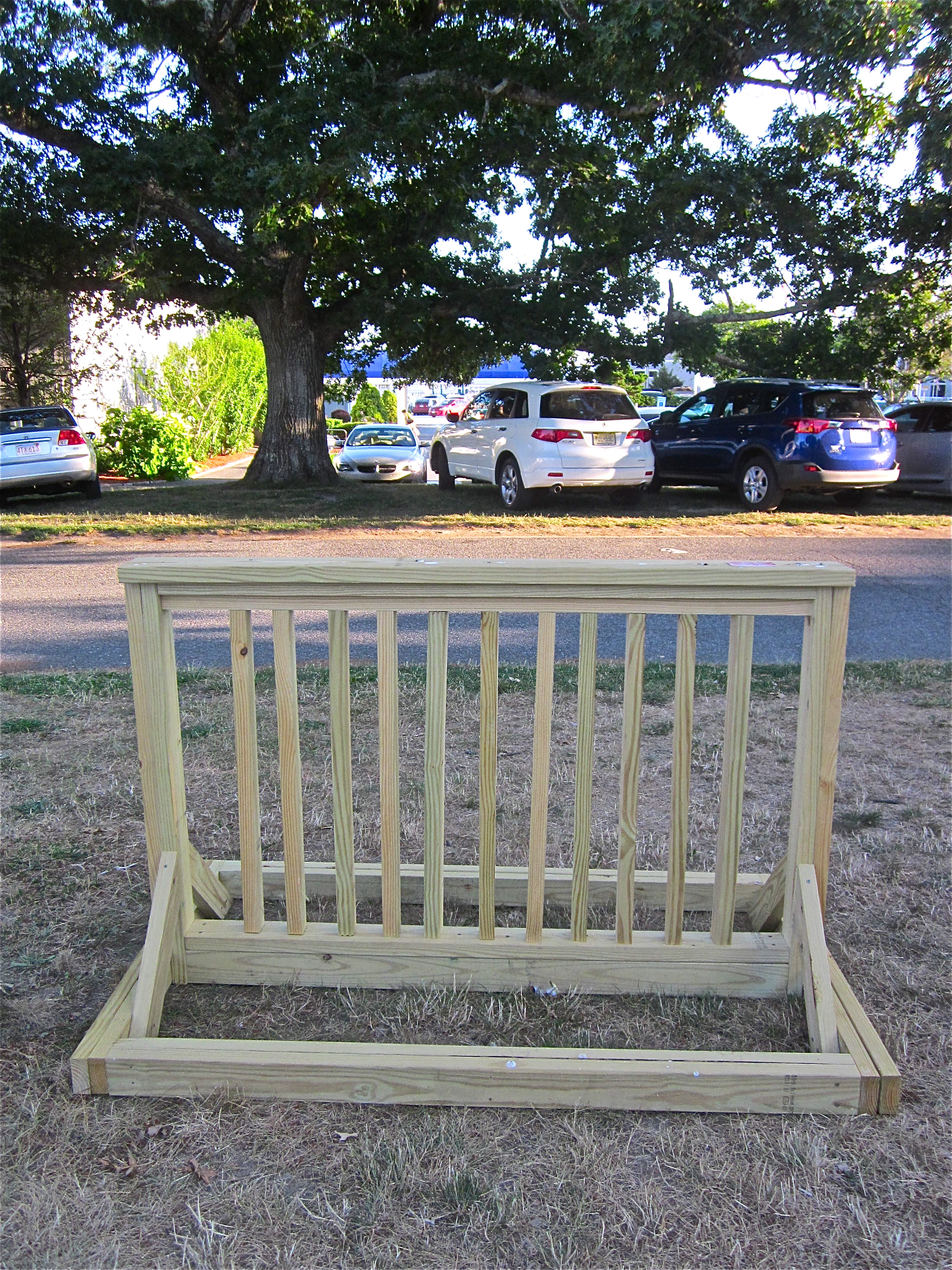 It's summer and the market is humming. We have lots of variety, including hoop-house tomatoes from Pariah Dog Farm and Freshfield Farm's eagerly anticipated new potatoes, creamy yellow-fleshed Augustas, the season's first.
We're also launching our new SNAP matching-dollar program. To use your EBT card, please introduce yourself to our market manager, Natasha Miskovsky, at the information table. Thanks to the Woods Hole Foundation, every dollar charged to an EBT card will be worth two dollars to buy fresh produce at the market.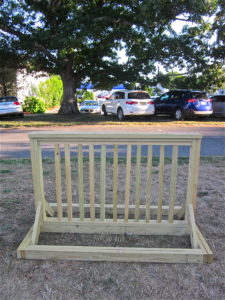 A gentle reminder, please mind your Ps & Qs when parking. Ample customer parking is available in the lots behind the market, so there's no need for cars on grassy verges. (Vendors may park on the grass behind their tents.) We also have a new parking option: a heavy-duty wooden rack for bikes. It was built over the winter by Mr. Porto's 8 th grade engineering class at the Lawrence School. Why not bike to the market and admire it? A big thank-you to Bob Porto and his class for doing such a terrific—and public-spirited — job! (More examples at http://www.freewebs.com/bobporto/webuiltthat.htm)
Remember, too, you can bring your food scraps for community composting. Drop them off at Compost with Me's table. The goal is to divert 800 pounds of food from the waste-stream this year!
And please stop by the Falmouth Service Center tent. Learn more about this great,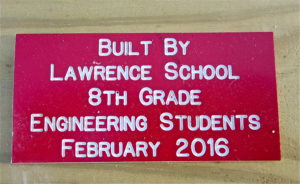 big-hearted local resource, and if you can, drop off a donation of fresh produce into the cooler at FCS's tent. You'll be supporting our farmers and our community.
Here's what you might expect this Thursday:
Strawberries and rhubarb, while they last. Lovely jewel-like redcurrants and champa gne currants from Silverbrook.
Arugula, spinach, chard, a variety of kales, collards, tatsoi, broccoli, pea-greens, mixed lettuces, giant lettuce heads (see this week's recipe). At the other end of the spectrum: microgreens.
Beautiful cultivated oyster and lion's mane mushrooms
Radishes, several kinds of beets, small hakurei turnips, giant kohlrabi. Scallions, onions with their greens (again, see recipe), fresh young garlic, soft-neck garlic, loopy garlic scapes, parsley, cilantro, mint, rosemary and sage.
Zucchini, summer squash, kousa squash, cucumbers, and even sweet peppers and tomatoes from farmers' hoop houses. Snap peas and snow peas, young fennel, fava beans, Italian flat beans, green and wax beans.
Smoked fish and patés from Martha's Vine  yard Smokehouse.
Coinciding with market hours – whenever possible — fresh local fish from Capt. Willy Hatch's Machaca Charters, offered dockside at Falmouth Harbor. (Check availability at our Market Information table.)
Farm eggs, including duck eggs.
Massachusetts cheeses: Long Lane Farm's goat cheese made fresh that morning, Great Hill Blue, Hannahbells, and Cloumage. Mozzarella, burrata, string cheese, and assorted fresh pasta, plus fonduta, a new creamy cheese sauce/dip from Fromage à Trois.
Pies à la Mode fruit pies, coffee cake and cookies. Pain D'Avignon breads, and new snack-size health-bars, shortbreads, and brownies. Apple-cider doughnuts, jams and jellies, honey, Monomoit Wild sea-salt and maple syrup.
Vegetable starts and herbs for backyard growers, including mixed lettuce plugs from Allen Farm, and Tina's Terrific cukes, tomatoes, peppers and squash. Pots of climbing moonflowers and morning glories, petunias, nasturtiums, the first sprays of lavender, beautiful flower bouquets—and possibly Peachtree's graceful calla lilies.
Coffee beans and beverages, juices, lemonade, wines from Falmouth's Cape Cod Winery and Westport Rivers Winery.
Dog treats for your four-footed friends.
Community composting and activities to teach you and the kids all about the hows and whys of composting food scraps. Supported by a grant from CARE.